Weltmeisterschaft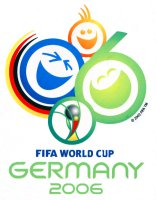 From June 9th to July 9th football teams from 32 nations will vie for the world's biggest sports prize: the FIFA World Cup. This quadrennial event is more important and followed by more people than any other sports series, even though it is almost totally ignored in the United States.
If you have an interest you can follow action at the FIFA site, Reuters, the BBC, New Zealand, Australia, and Canada.
The American media might deign to post an occasional story, but ignore them: they don't understand the sport, or its importance.