School started today in Santa Rosa county, and starts tomorrow in Okaloosa county [my county].  Got to get ready for those tests.
August 2, 2006 7 Comments
From the BBC report:Israel hit by Hezbollah barrage
Hezbollah fighters have launched more than 230 rockets from Lebanon, the biggest single-day barrage since the conflict began, Israeli officials say.

One person was killed and dozens injured as some rockets landed up to 70km inside Israel, the deepest so far.

The upsurge came as Israeli Prime Minister Ehud Olmert said Israel had destroyed Hezbollah's infrastructure.

Mr Olmert insisted there would be no ceasefire until an international force was deployed in southern Lebanon.

"I said I'd be ready to enter a ceasefire when the international forces, not will be ready, but will be deployed," Mr. Olmert said of the timetable for a halt to the violence.
August 2, 2006 2 Comments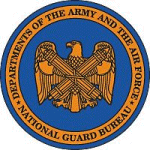 CNN: Army Guard 'in dire situation'
Lt. Gen. H. Steven Blum spoke to a group defense reporters after Army officials, analysts and members of Congress disclosed that two-thirds of the active Army's brigades are not ready for war.

The budget won't allow the military to complete the personnel training and equipment repairs and replacement that must be done when units return home after deploying to Iraq or Afghanistan, they say.

"I am further behind or in an even more dire situation than the active Army, but we both have the same symptoms, I just have a higher fever," Blum said.
August 2, 2006 2 Comments