It would be wonderful if I didn't understand the point of this cartoon by Mike Keefe of the Denver Post, because it would mean the Rovian nightmare was over, but given the circumstances, it's pretty funny.
My older Brother sent me this from The Times, the real one in London that's still a newspaper: Polar bear orphan saved from death by a caring hunter.
He sent it because they named the cub "DUMKA" (Думка) and he's constantly looking for references to our name. In this case it's used as a diminutive form of "DUMA" (Дума), the Russian parliament.
I was interested to see that there are still people stuck on the Chukotskij Peninsula (Чукотский Полуостров), which is the closest mainland point between Russia and Alaska across the Bering Strait. It was very military when I kept an eye on it and gave real meaning to the "Cold War". Winter temperatures at Cape Schmidt (Мыс Шмидта) approached -100°F.
Western Slavs use "dumka" to refer to folk lore, and it has entered the musical vocabulary as a piece inspired by folk lore. The Ukrainians use it as a generic term for ideas or thoughts. The Russians generally think of a pillow when they say "dumka"
While I'm musing, it's interesting that the West refers to legislatures as "parliaments" which is rooted in speech, while the Slavs believe they are rooted in thought.
August 20, 2006 Comments Off on Думки (Dumki)
Florida License Plates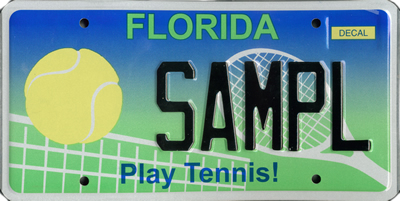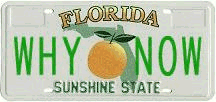 A weekend feature of Why Now.
August 20, 2006 Comments Off on Passing the Plate