I was going to do this on Veterans Day, and then decided to avoid that. This is about all of the lip service that the Republicans pay to military, and then turn around and stab them in the back.
The Pensacola News Journal ran a Tom Philpott piece, Senator puts hold on veteran's caregiver bill, about one of the worst offenders in Congress, Ensign's C Street roommate, Tom Coburn† of Oklahoma.
What is Coburn's objection? He thinks it's a waste of money for the Veterans Administration to give a stipend to family members of disabled veterans who act as caregivers.
Existing law enables veterans to get in-home assistance. Studies show that such assistance is cheaper than having them in VA facilities. Further study has determined that it is even cheaper to offer training to family members and give them a small stipend to provide most of the assistance. Home health care is not always available near the homes of the veterans, and it is extremely expensive to pay for health care workers when most of their time is spent traveling to and from patients. Rather than being a waste of money, this is a way for the VA to save money, and to avoid having to build new facilities for all of the new disabled veterans returning from the conflicts in Southwest Asia.
As an accountant and a doctor [Ob-Gyn] you would think that Coburn would understand about "penny wise, and pound foolish" as well as "an ounce of prevention is worth a pound of cure", but that wouldn't be in line with his adopted persona as a "conservative". [During the 110th Congress, Coburn put holds on 90 bills.]
† One of the Family guys.
November 10, 2009 2 Comments
So I read the media sites after picking up the bigger debris blown into the yard by Ida, and I see this article, 'Muslim Mafia' author ordered to remove documents from Web, on McClatchy.
Normally I would be foursquare behind the right to post anything on the 'Net that you owned the rights to, or was covered by "fair use", because I tend to be rather unbending on First Amendment issues, but this isn't a straight freedom to post issue.
The author of Muslim Mafia is on a Crusade, in the 1095 meaning of the word, against the Council on American-Islamic Relations. Among the information ordered removed was the personal contact information for the employees of CAIR and the organization's donors. CAIR went to court because people have malkinized by the release of this information. The malkintents and 9-twelvers have been making harassing, and occasionally threatening, contact with the employees and donors.
I knew the name of the author was familiar, and Danger Room explained why Paul David Gaubatz had appeared on my screen before. I mean, how could anyone forget the guy who knew where Saddam's WMDs really were, and blew the cover on the US military's use of ray guns. I don't doubt he could tell John where the alien spacecraft took the mammoths.
November 10, 2009 Comments Off on Tough Call
November 10, 2009 8 Comments
United States Marine Corps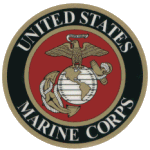 1775
November 10, 2009 Comments Off on Happy Birthday

Position: 30.6 N 87.6 W [ 9 PM CST 1500 UTC].
Movement: Northeast [045°] near 9 mph [15 kph].
Maximum sustained winds: 35 mph [55 kph].
Wind Gusts: 45 mph [70 kph].
Minimum central pressure: 1000 mb ↑.
It is 25 miles [40 km] West-Northwest of Pensacola, Florida.
The storm crossed Dauphin Island and then came on to the mainland Northwest of Bon Secour on the East side of Mobile Bay.
Ida was declared Extra-tropical at 9AM CST and all tropical warnings have been discontinued. This is the last advisory.
Here's the link for NOAA's latest satellite images.
[For the latest information click on the storm symbol, or go to the CATEGORIES drop-down box below the CALENDAR and select "Hurricanes" for all of the posts related to storms on this site.]
November 10, 2009 2 Comments