Friday Cat Blogging
A Moocher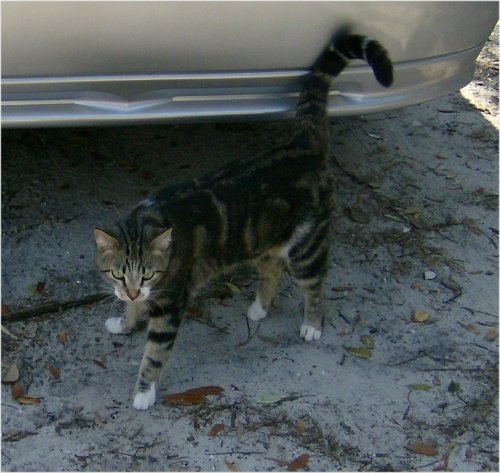 Oh, Hi! Will dinner be soon?
[Editor: I know who this young lad belongs to, and she won't be pleased to have to come over and collect him again. He is a clever young thing and manages to get out about once a month to see if the food is better elsewhere.]
In Memoriam
Samantha, beloved friend of Steve and Stella.