What I've Been Doing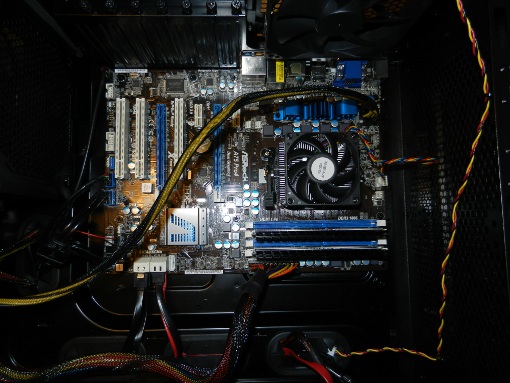 Everything is installed and wired. The monitor should be here tomorrow so I can find out if everything works. I could have used another monitor, but I want to know if the hardware works as it should before I start loading software.
That single cable running across the motherboard is for 12 volt power and it isn't long enough to route any other way, which is annoying because I have routed everything else out of the space. I get a feeling that the power supply manufacturer expected the connection to be located next to the main power connection which is at the bottom of picture.
At least there are no ribbon cables to block airflow.
I'm seeing how things go with the heat sink that came with the processor. If it doesn't take care of the heat, I have another one that definitely will with copper heat risers and a 120mm fan.