Atrios handed out a "wanker" based on David Sirota finding fault with the use of "some" by "the junkie" and Marshall Wittman. Sirota thinks they should name names if "some people" are saying these things.
Actually a lot of international polling is showing that a majority of people around the world believe that the United States is a bigger threat than al Qaeda, so there probably are a few people in the United States who believe that. I would doubt that any of those people are talking around Limbaugh or Wittman, so it must be the "terrorist cab drivers" of Conrad Burns.
September 11, 2006 Comments Off on Clearing the Air
Is there anyone who thinks that the College of Cardinals would elect an avowed atheist Pope?
That would appear to be an absurd question with an obvious answer, but let's shift the context. Why would people give the reins of the US government to people who don't believe in government?
September 11, 2006 3 Comments
The Australian reports that Xinhua moves to tighten censorship:
XINHUA, Beijing's official news agency, has issued rules demanding international counterparts censor news and information distributed in China and barring them from dealing directly with local clients.

…

Sunday's ban on the distribution of any agency content that "harms China's national security or honour" or "disturbs the Chinese economy or social order" matches other recent moves by Beijing to tighten media censorship.
Let's be absolutely clear that this story has nothing, nada, zip to do with the fact that MSNBC just axed Altercation, its blog by Eric Alterman.
September 11, 2006 Comments Off on Censorship
September 11th, 2001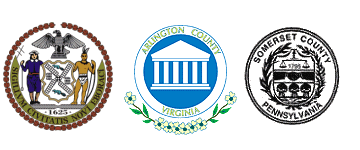 On September 11th, 2001 approximately 3,000 people died and the individual most responsible is still at large – why?
In the intervening five years we have spent hundreds of billions of dollars, trampled on peoples rights, created huge new government bureaucracies, and can't respond as well as the third world to a natural disaster.
Your government failed you. Those entrusted with protecting you failed you. And I failed you. We tried hard. But that doesn't matter, because we failed. And for that failure, I would ask, once all the facts are out, for your understanding and for your forgiveness. – Richard Clarke.
September 11, 2006 Comments Off on In Memoriam