The United States Air Force Memorial was dedicated yesterday, so there will probably be a plaque on it somewhere listing the name of the FANG AWOL living at 1600 Pennsylvania Avenue and his incompetent SecDef, Rumsfeld. At least Michael W. Wynne, Secretary of the Air Force has ties to the Air Force [as well as General Dynamics and Lockheed Martin] and the Air Force Chief of Staff, General T. Michael Moseley, KBE hasn't been indicted…yet.
When Bill Clinton signed Public Law 103-163 in 1993 the plan was to have the memorial ready for the fiftieth anniversary of the Air Force becoming an independent service, September 18th, 1997, but that was entirely too optimistic.
Instead they decided to celebrate the 950th anniversary of the Battle of Hastings, or the 80th anniversary of the publication of Winnie-the-Pooh, because I doubt they sought to celebrate the loss of 60 B-17s in a single raid on Schweinfurt in 1943.
I would guess that the dedication was scheduled to provide a military show in Washington prior to the mid-term elections, but I'm rather cynical.
October 15, 2006 5 Comments
Florida License Plates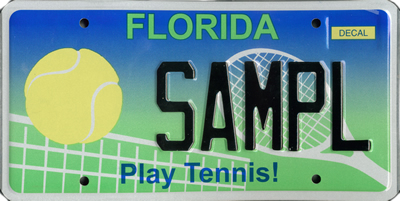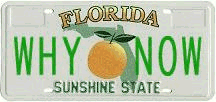 A weekend feature of Why Now.
October 15, 2006 5 Comments