Time has an article, Can This Machine Be Trusted?, about the introduction of the new voting systems. Their subhead:
The U.S.'s new voting systems are only as good as the people who program and use them. Which is why next week could be interesting.
together with their final paragraph:
In a country of 300 million, it is far preferable for partisans, poll workers, defensive voting-machine manufacturers and voters to adjust to the new technologies, eliminate their weak spots and work to keep human errors to a minimum. In that way, voting by machine may someday be no more mysterious than making a visit to the ATM.
illustrate a basic problem with a lot of people who select equipment and those reporting on it.
October 29, 2006 11 Comments
Still having problems:
Sunday, October 29, 2006

There are problems with publishing to blogs. We are working on fixing this. Blogs on the beta are not affected.
Update 9:14 AM (PST): Publishing works now, expect some slowness though as we wrap up fixing this issue.

Posted by Pal at 08:08 PDT
Note: I post about this because Blogger Status is on Blogger. If Blogger is having problems, you can't see the status reports, which is why Google should move it to another system.
October 29, 2006 Comments Off on You Weren't Imagining It
Florida License Plates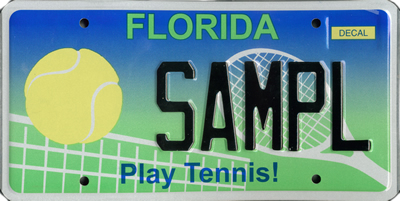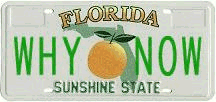 A weekend feature of Why Now.
October 29, 2006 2 Comments