While independents and the media decide who will be the nominee of the Democratic party on Tuesday there will be a real democratic election in the Granite State to select the replacement for Nin, the retiring white and black tom, the long-serving mascot of the Mount Washington Observatory.
As these pictures show, the position is not exactly a day on the beach, but somecat has to do it.
Via Cookie Jill at skippy the bush kangaroo, The Mount Washington Mascot Primary features Marty, Sarah, and Wilson as candidates for this important position. I'm personally leaning towards Marty for his age, experience, and long coat.
Voting takes place from 8AM until 7PM [EST] on Tuesday, January, 8th.
January 6, 2008 7 Comments
Today marks the Feast of the Epiphany, end of the twelve days of Christmas, and Día de los Reyes in Spanish-speaking countries.
This is the customary day for gift exchanges in many Christian cultures as it marks the visit of the three magi to Bethlehem with their totally inappropriate gifts.
If you are Orthodox, of course, tomorrow is Christmas on your calendar. Being Orthodox is a good excuse when someone asks why you haven't taken down the Christmas decorations yet.
January 6, 2008 8 Comments
Florida License Plates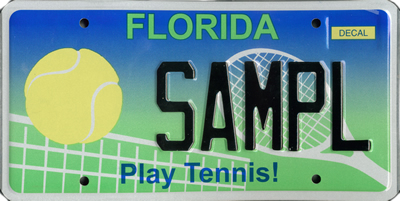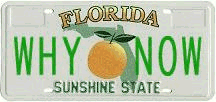 A weekend feature of Why Now.
January 6, 2008 2 Comments