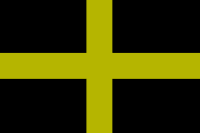 It's Saint David's Day, and, as he is their patron saint, it is a national holiday in Wales. The Welsh wear leeks or daffodils [called Peter's leek in Welsh] on this day.
March 1, 2012 Comments Off on Dydd Gŵyl Dewi Sant
I have never killed any one, but I have read some obituary notices with great satisfaction.
– Clarence Darrow
I didn't attend the funeral, but I sent a nice letter saying that I approved of it. – Mark Twain
Probably based on the Celtic belief that the spirit hangs around for a bit after one dies the custom developed that: "If you can't say something nice, don't say anything."
OK. He's dead … it was the nicest thing he has done in quite a while.
March 1, 2012 4 Comments
Ms Gillard beat back the challenge from Kevin Rudd in the Australian row by a vote of 71-31. It looks like the people who work with him don't really like Mr. Rudd. It is a good thing that is over because the country is facing more flooding from yet another 'big wet' in New South Wales, the capital district, and parts of Victoria.
The Midwest of the US is preparing for storms from the same system that tore up the South.
[You have to wonder when some people will finally notice that the climate is changing.]
Under the Michigan system, the Mittster and St Santorum both got 15 delegates, but the Mittser took Wyoming today. Super Tuesday doesn't look good for Mitt, so he needs all the cushion he can get. If Mitt just handed out the money he is spending on advertising in these states, he would get more votes than he does.
Locally, the Fox TV station has been trying to hold up the cable system for a higher fee, but the cable system is bleeding subscribers, so they don't want to do anything that raises the price. At the moment my Mother is one of the only two subscribers on this block, and she has the minimal subscription. Everyone else has dumped cable so they could afford the gas to get to their multiple low paying jobs. I think the TV station may be in for a surprise, as the cable company decides they can't afford them.
March 1, 2012 10 Comments